Mr. Park Joo Bong and Mr Brian(Suckkyu) Ko receive highest level medal, Sahakmetrei, Mohasena class from Cambodian Prime Minister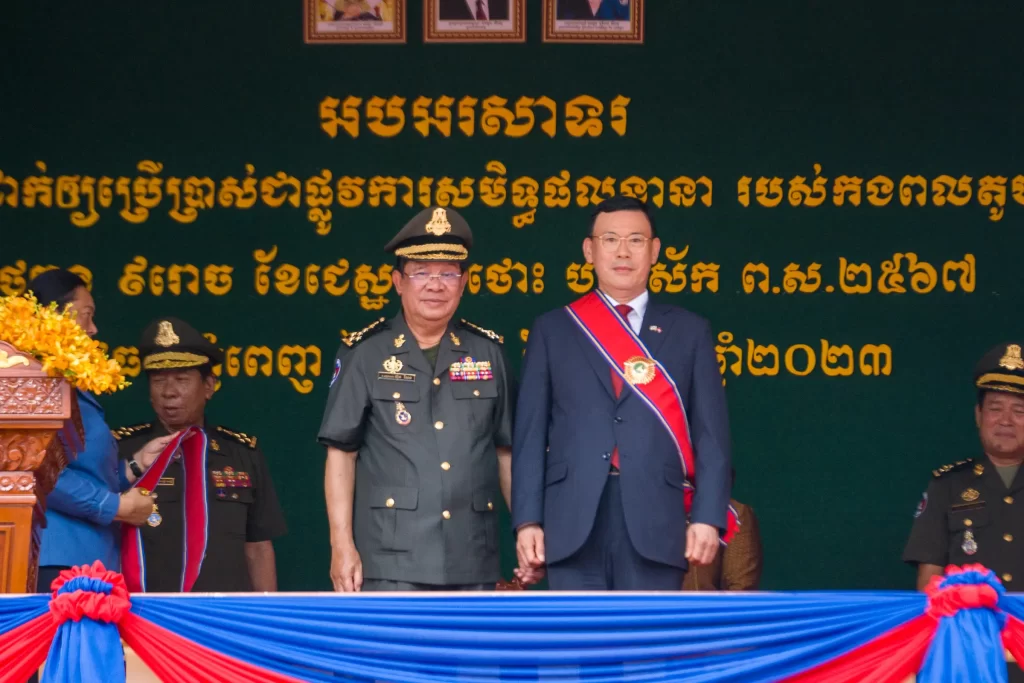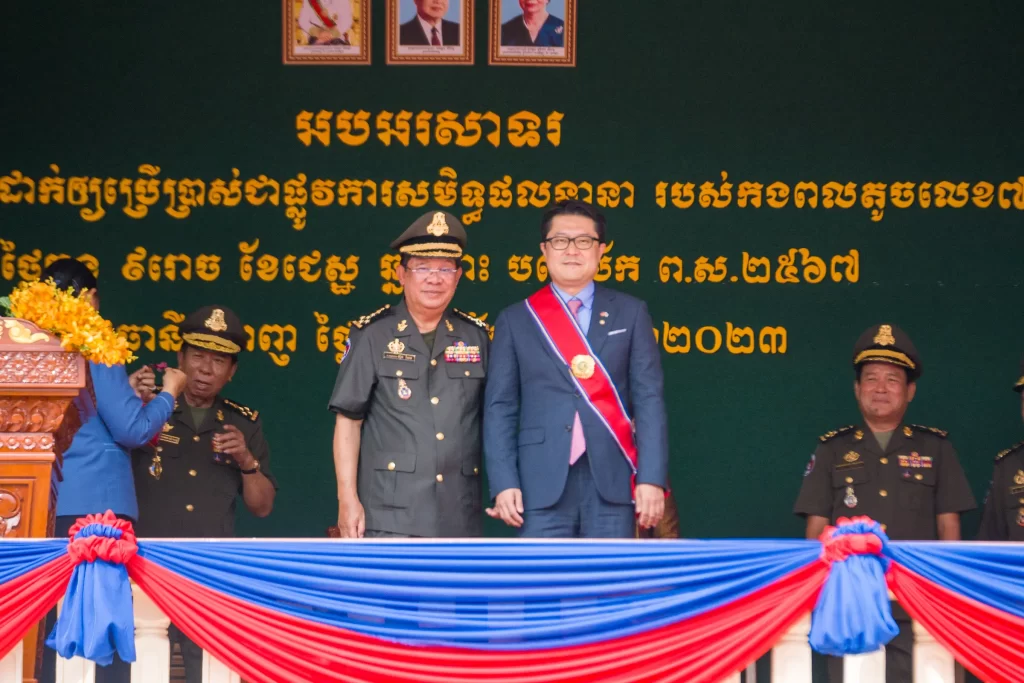 PHNOM PENH, June 12, 2023 – Top management of Hyundai Cambodia under Camko Motor Company Ltd. and Daejoo KC are invited to Inauguration Ceremony of 70th Brigade Achievements and get awarded with the Highest Level Medal Sahakmetrei, Mohasena Class from Samdech Akkak Moha Sena Padei Techo Hun Sen, Prime Minister of Cambodia.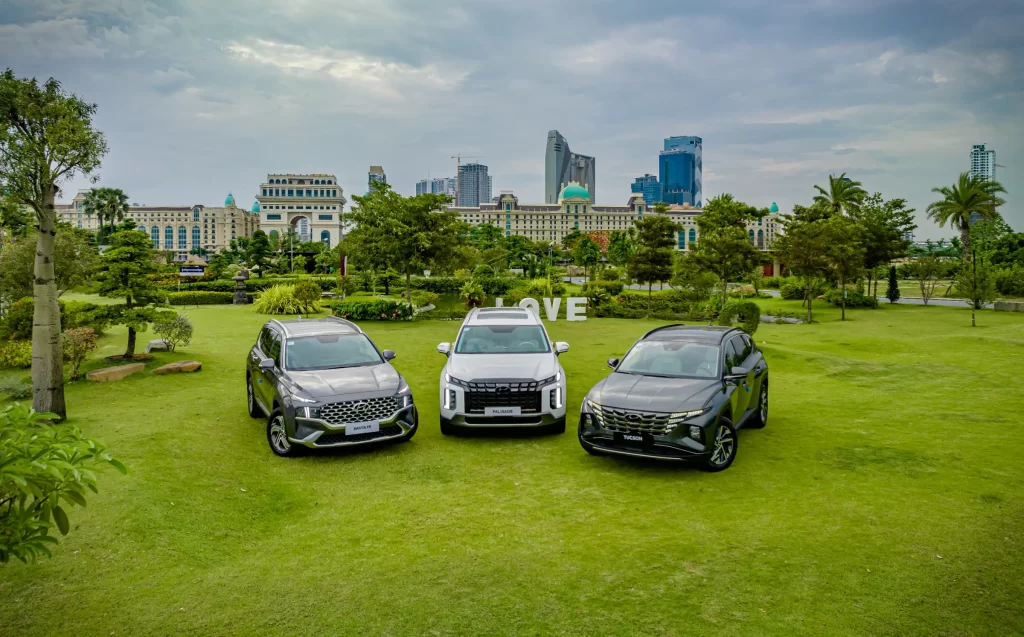 Known for having beautiful modern vehicles while offering excellent quality and value, Hyundai nowadays is recognized as one of the top preferred car brands in the Kingdom. Started in 2009 the Hyundai Cambodia under Camko Motor Company Ltd. was established. They pioneered the opening of the very first automotive assembly factory here in Cambodia which generated jobs opportunities for the locals especially at the province of Koh Kong where the factory is based.
The company has grown significantly throughout the years in the automotive market for SUV, MPV and Commercial Vehicles. Together with his impressive growth they also continued to increase their Corporate Social Responsibility actions.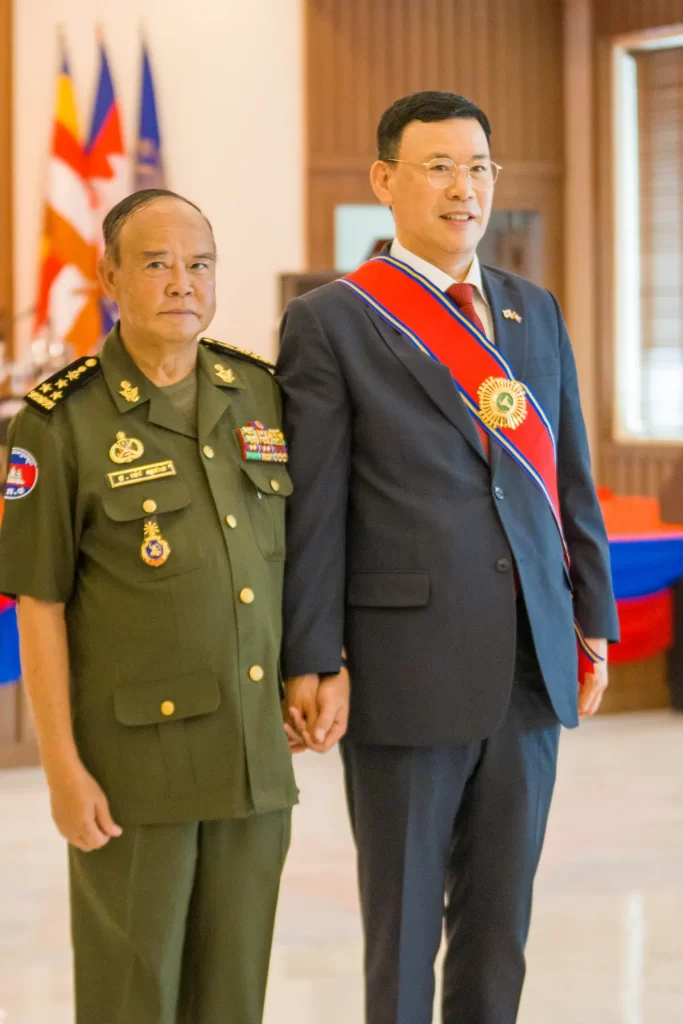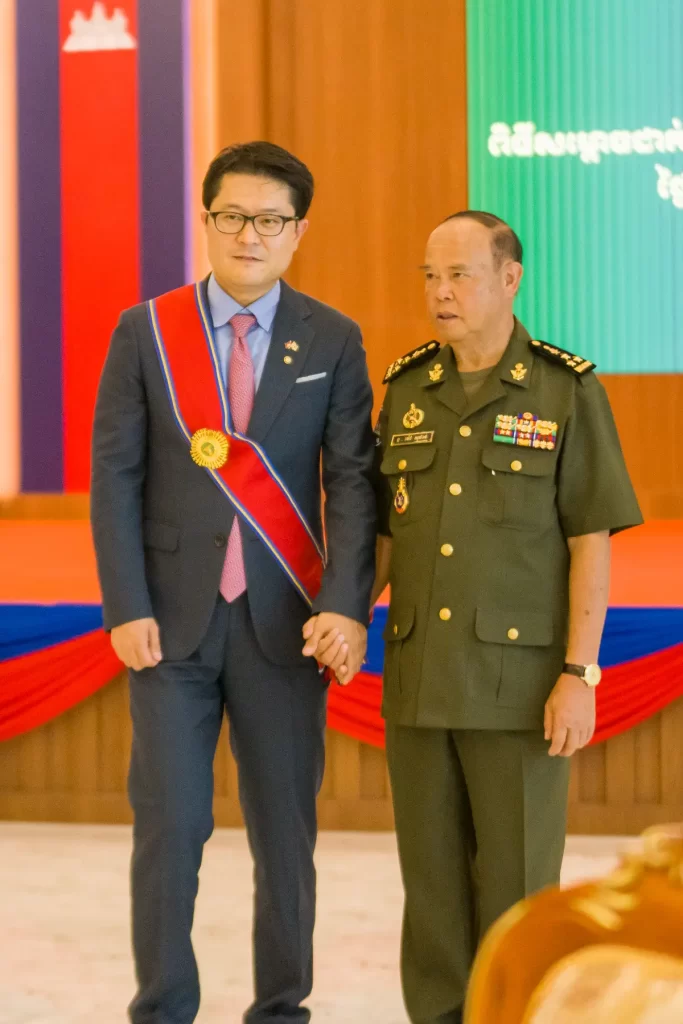 Under the excellent leadership of Chairman Mr. Park Joo Bong of Daejoo KC and Mr. Brian(Suckkyu) Ko CEO and President of Hyundai Cambodia, together they have established the best relations both diplomatic and commercial with 70th Brigade under leadership of H.E Mao Sophan. He has recently donated some hospital materials such as Ultrasound Machine and others to 70th Brigade for their new hospital.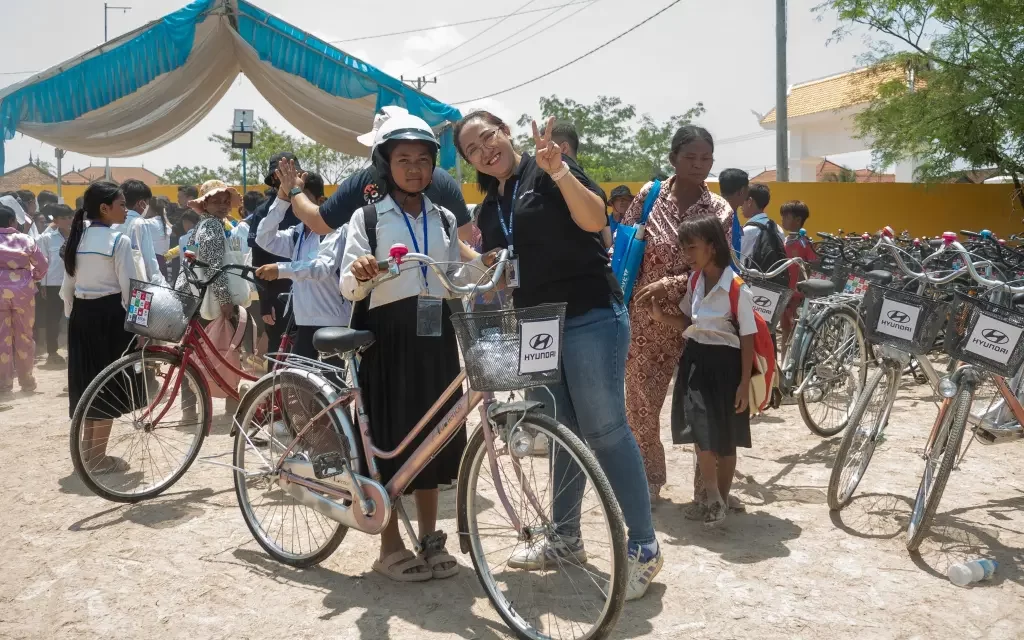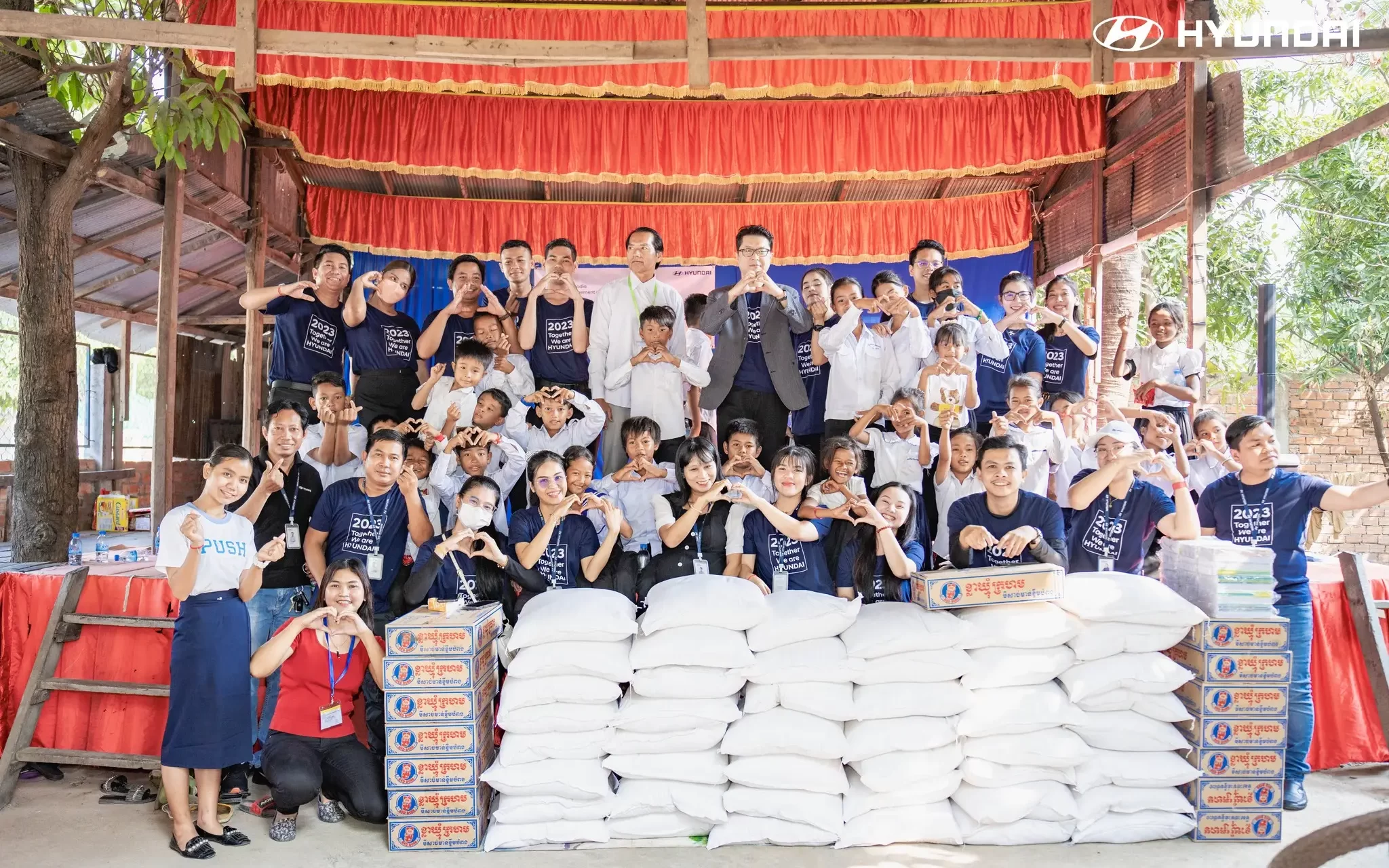 Hyundai Cambodia has been actively doing events like the on the 19th of May 2023 "Soksabay" Social Activity Donation at Tako Secondary School at Khnoy Village, Prey Veng in cooperation with known Korean organizations and companies here in Cambodia. Earlier this year the even the Hyundai staff also did a fund raiser with Cambodia Community's Children Support Organization (C.C.S) at Phoum Andong, Sankat Kouk Roka, Khan Prek Phnov.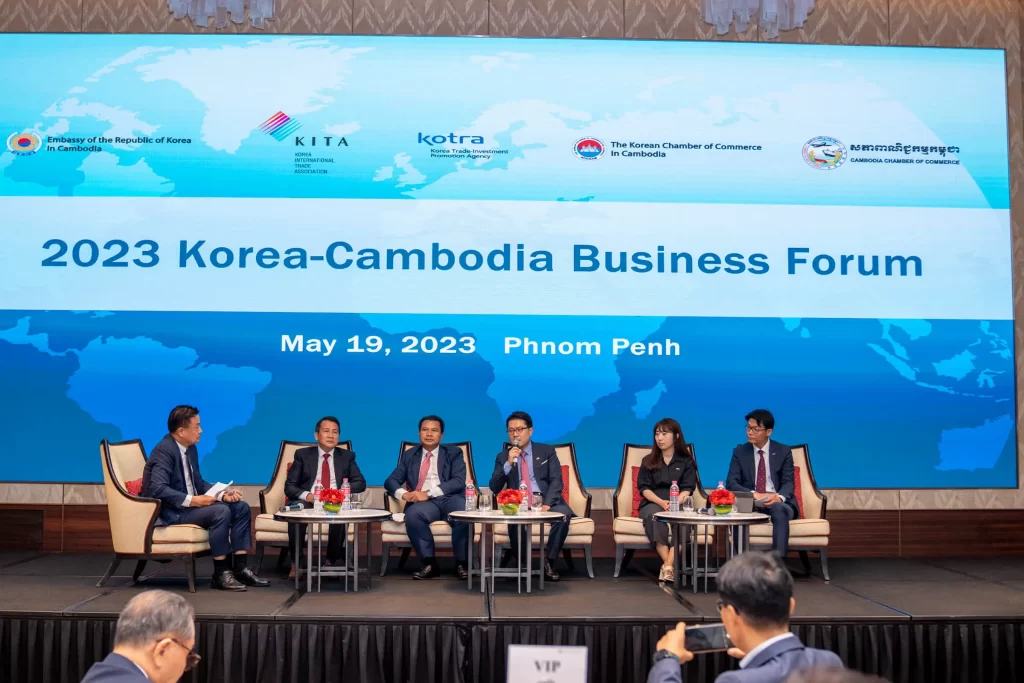 Hyundai Cambodia has also been very active key player in helping to motivate commerce between Korea and Cambodia. Mr. Brian Ko the President and CEO of Hyundai Cambodia has always been a diligent proponents of driving the economy of both countries together, just recently he was one of the key panelist for the Cambodia Korea Business Forum 2023 held at Hyatt Hotel in Phnom Penh.
In order to show Cambodia's appreciation of all these acts of kindness towards the country of Cambodia and its people, a prestigious award was arranged by the government of the Kingdom of Cambodia lead by the honorable Prime Minister Samdach Techo Hun Sen to Mr. Park Joo Bong and Mr. Brian(Suckkyu) Ko on 12 June 2023, in the Inauguration Ceremony of the Achievements in 70th Brigade, Phnom Penh, Cambodia.