Starting this year with the most awaited reveal of Hyundai Camko Motor Company. The unveiling of the newest addition to their SUV family, generations very first compact SUV will have its first public appearance on the 27th of this month. The fashionable and trendy, VENUE will set face on your Smart-Screens as the company decides to have a Digital Launching. Setting an absolute high standard, the VENUE is the new definition of TRUE LIFESTYLE. Making its way to show us what we're actually missing and to not take it for granted. Convenience is one thing, but having that along with the safety and security features the Venue has to offer, makes you feel invincible and much eager to take life on to its limits.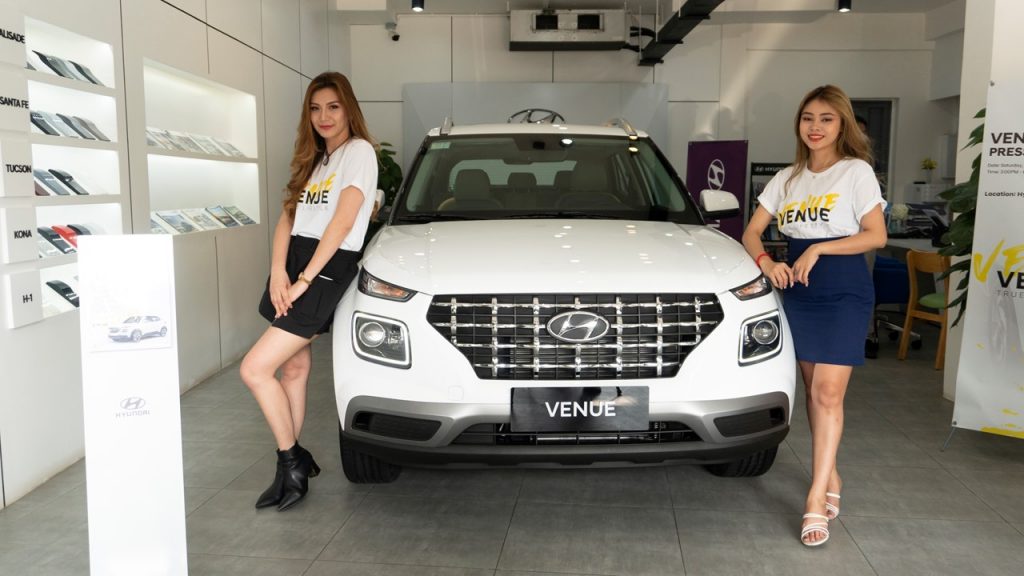 Days before the grand launch, Hyundai Camko Motor Company hosted a press-con called VENUE PRESS CONFERENCE held at one of their newest store, the City Store which is located at the Park Community Mall. Several media from both TV stations, and radio/ online news article creators has joined and helped to spread this year's biggest news. During this press-con, media were allowed to ask questions to Hyundai's Top Management for any clarifications and or, anything under the sun, anything that they want to know regarding our VENUE. After the indoor press-con, media were asked to do a Test Drive with our Venue going to Borey Peng Houth and had some fun shoot. All those activities were done to let the media experience the Venue's uniqueness from other SUV. Showcasing the beauty that is worth the wait and that's about to come on your doorstep.
Hyundai Camko Motor Company
Established since 2009, it has been providing to high-quality sales and after-sales service to high end customers. As the only exclusive Hyundai distributor in Cambodia, Hyundai have been walked its way to the Top 4 in automobile industry for the past 11 years. Our purpose is to connect more to humanity along with giving the Quality Time with our Customers and carry this global concept into people's daily life. We understand that time is the most precious commodity of all, the one thing money can't buy. That is how life is not just about spending time with the people we love.  Our best-selling 12-seat Family & Business multi-purpose H-1 and cost-effective SUV Live up series (Palisade/Santa Fe/Tucson/Kona) has been favored by local and overseas cooperation. Moreover, we have a wide range of service centers from Monivong to Sen Sok, from to take good care of your beloved vehicles. We commit to give the best service and show the true meaning of LIFESTYLE.
More information about Hyundai Camko Motor Company and its products can be found at: http://camko-motor.com or Hyundai's official Facebook page Hyundai-Cambodia.