April 21, 2023, Phnom Penh. Hyundai Cambodia under Camko Motor Company Ltd. re-ignites the spirit of cooperation with their long time partner PPCBank.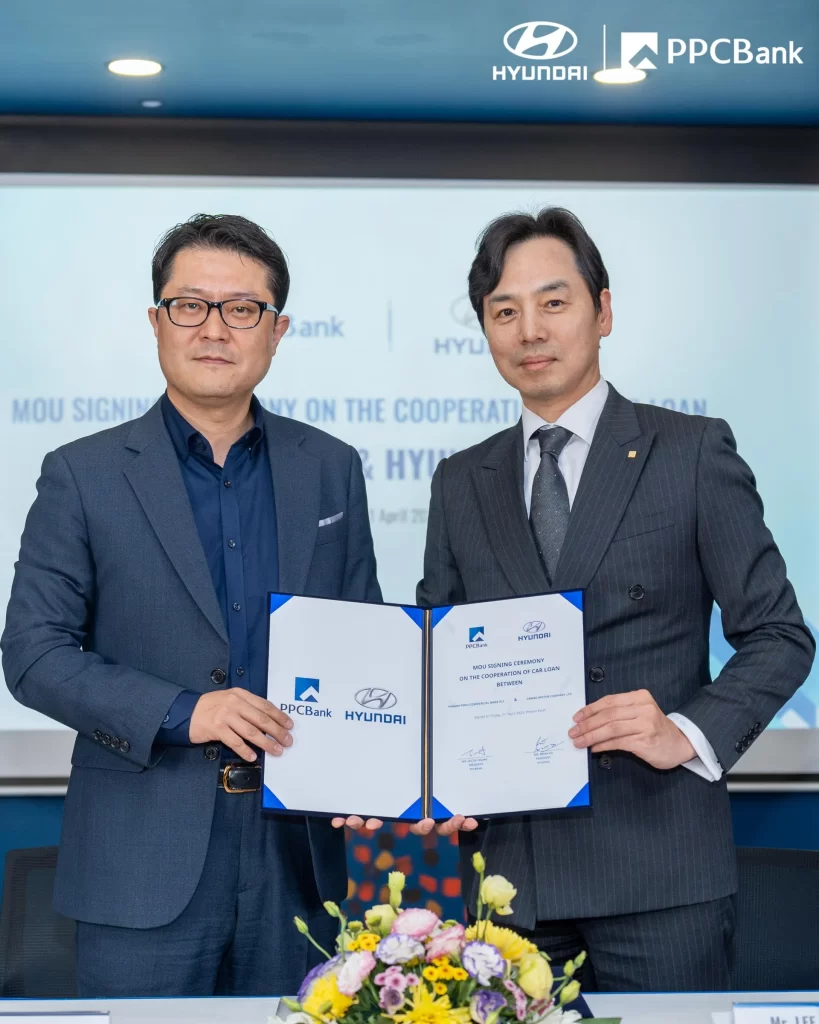 Stronger Together
The event was lead by Mr. Brian Ko (President and CEO of Hyundai Cambodia) and Mr. Lee Jin Young (President of PPCBank), attended by both sides top management.
Cooperation between the two companies has been forged with years of trust. The first Memorandum of Understanding between companies was signed back in 2017 and continued to flourish until today.
In this agreement, anyone interested purchasing a brand new car (passenger vehicle) from Hyundai can be offered up to 80% of the total value of the vehicle, with the loan term up to 7 years.
Visit any Hyundai Cambodia or PPCBank branch and talk to any sales consultant or car loan specialist to learn more about these offers.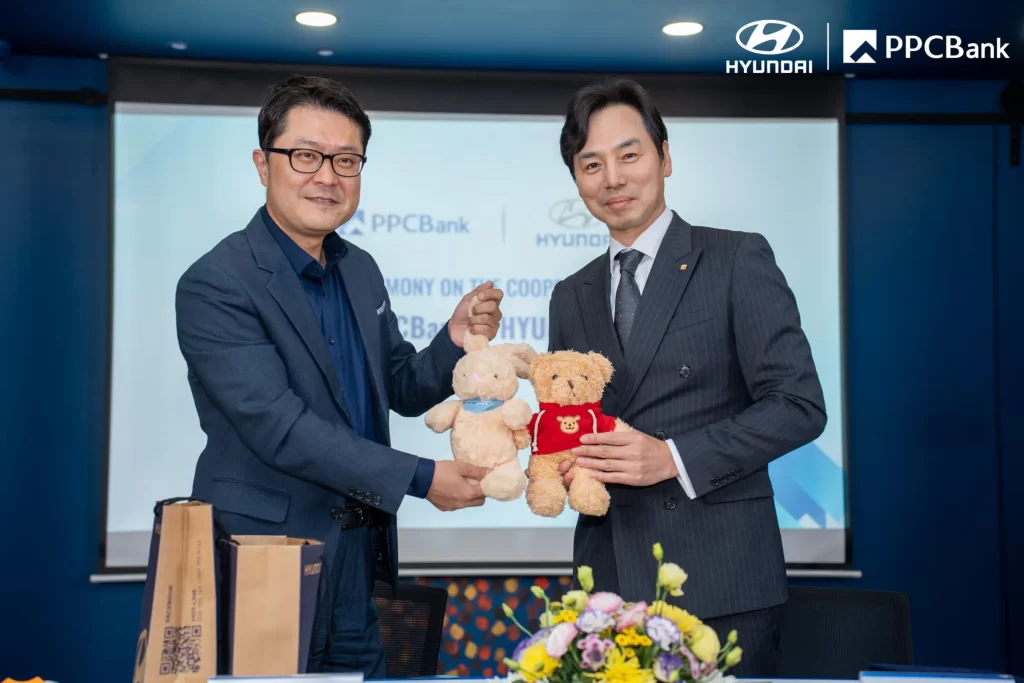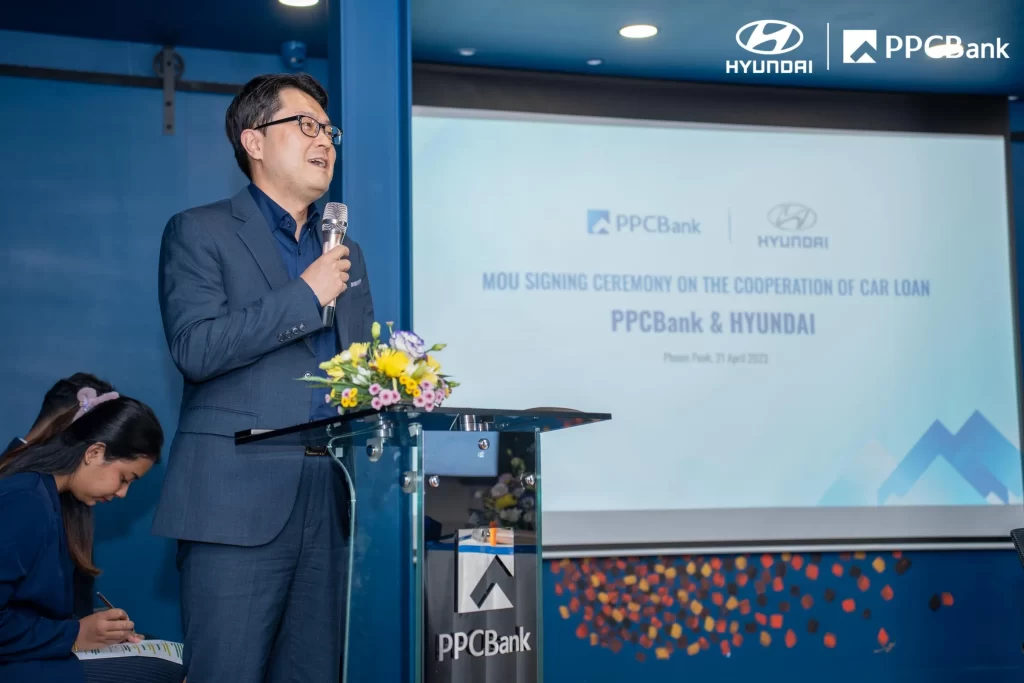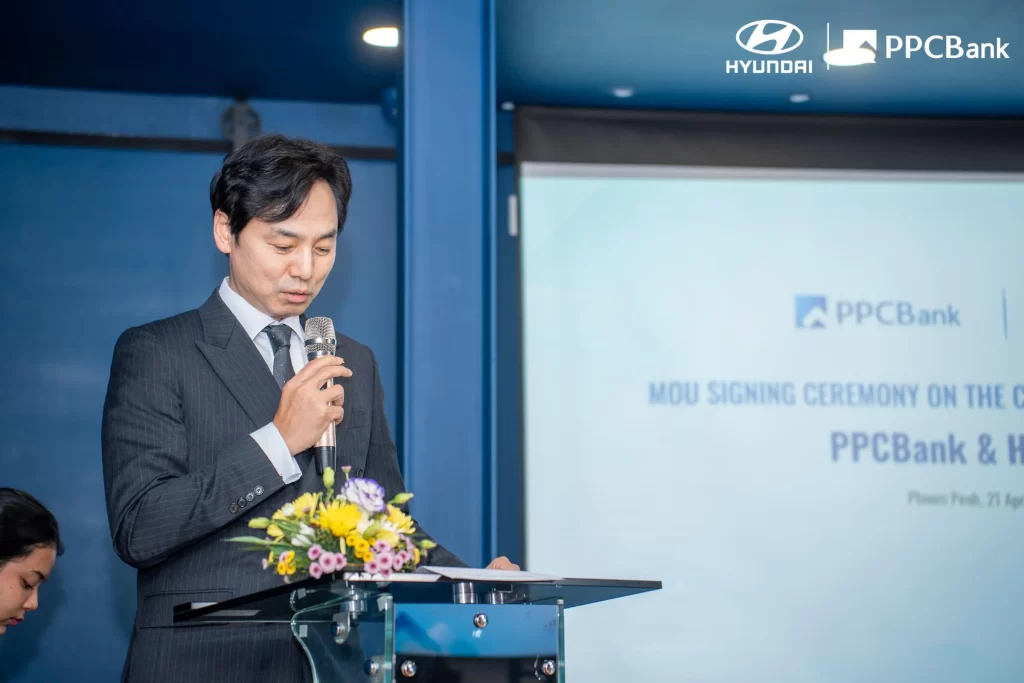 Challenges are easier to win over when you are not alone.
Today two companies renews their partnership with a common goal of providing much better products and services to the Market.