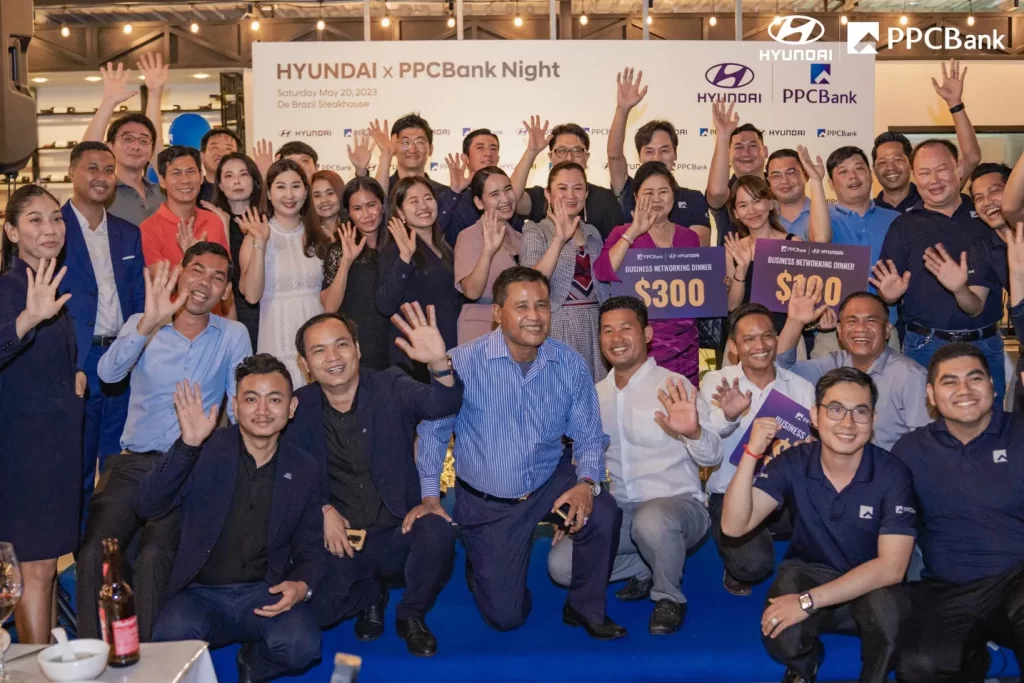 Hyundai x PPCBank Night at De Brazil Steakhouse on 20 May 2023
Cooperation between the two companies has been forged with years of trust. The first Memorandum of Understanding between companies was signed back in 2017 and continued to flourish until today.
Everyone has a wonderful dinner party and incredible memories together.
Thank you loyal customers for taking the time to attend our Hyundai x PPCBank Night. The event took place under CEO and president of Hyundai Camko Motor: Mr. Brian Ko and President of PPCBank: Mr. Lee Jin Young along with top management at De Brazil Steakhouse on 20th May 2023.
We appreciate your participation and hope you enjoyed the food, venue and this incredible moment.