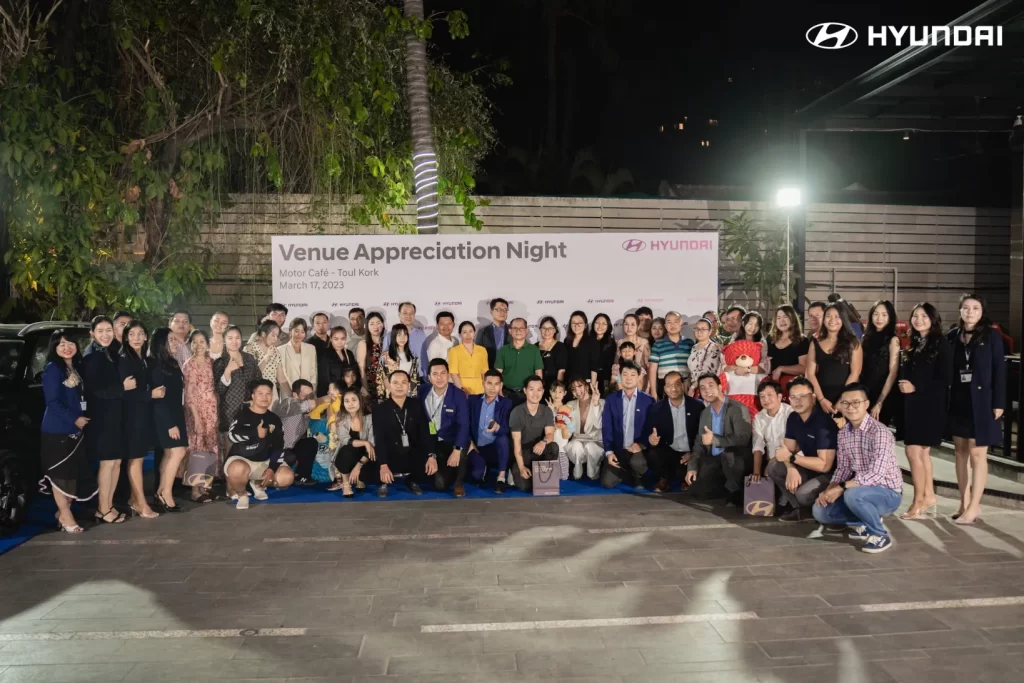 Hyundai Venue Appreciation Night at Motor Cafe on 17 March 2023
Hyundai initiates a moderately large gathering of existing and future customers specifically for the model Hyundai VENUE. Good Food, Great Music and a night of celebration to show gratitude to our ever faithful group of customers.
Hyundai Venue Appreciation Night is a dinner party to appreciate our loyal customers, Venue owner and Hyundai club member who always support and be with Hyundai all the time under.
Thank you our loyal customers for gracing our Venue Appreciation Night with your presence. We truly appreciate it. We look forward to our future together and to making more memories with you, taking place at Motor Cafe on 17 March 2023.