You need to add a widget, row, or prebuilt layout before you'll see anything here. 🙂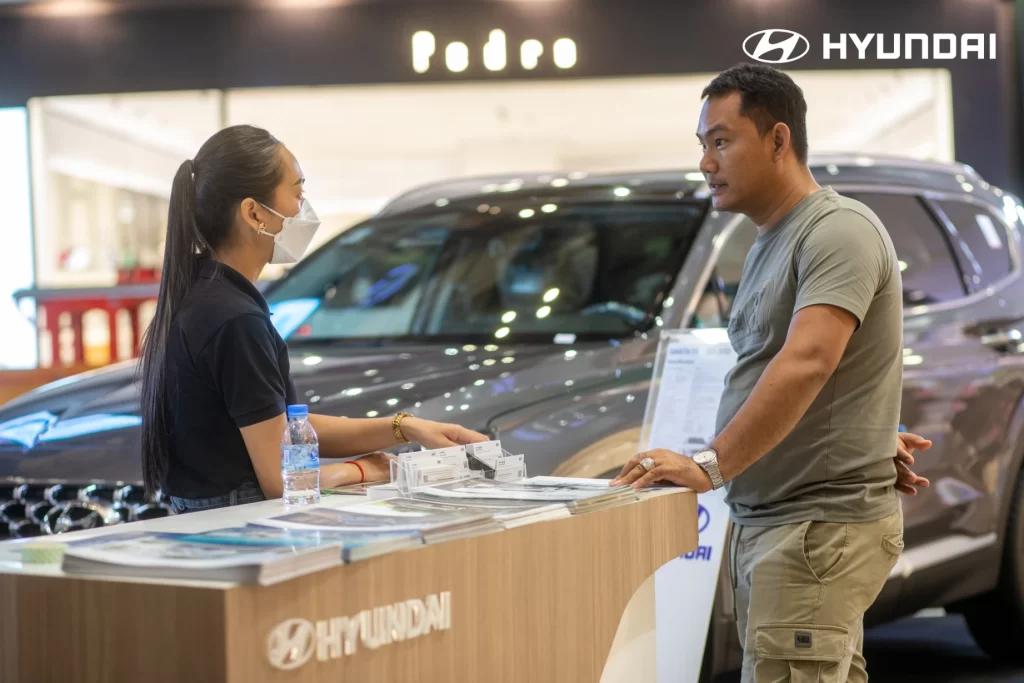 Hyundai roadshow at AEON Mall Sen Sok City on 26-28 May 2023
Hyundai is proud to showcase our latest and greatest vehicle models: Hyundai Venue, Hyundai Tucson, Hyundai Santa Fe and Hyundai Palisade at AEON Mall Sen Sok City on 26-28 May 2023.
This roadshow is the perfect opportunity to discover the Hyundai range and learn more about our brand, our values, and what sets us apart in the automotive industry.
At the roadshow, our potential customers will have the chance to see and test drive our Hyundai SUVs, including our Hyundai Venue and Hyundai Tucson.