You need to add a widget, row, or prebuilt layout before you'll see anything here. 🙂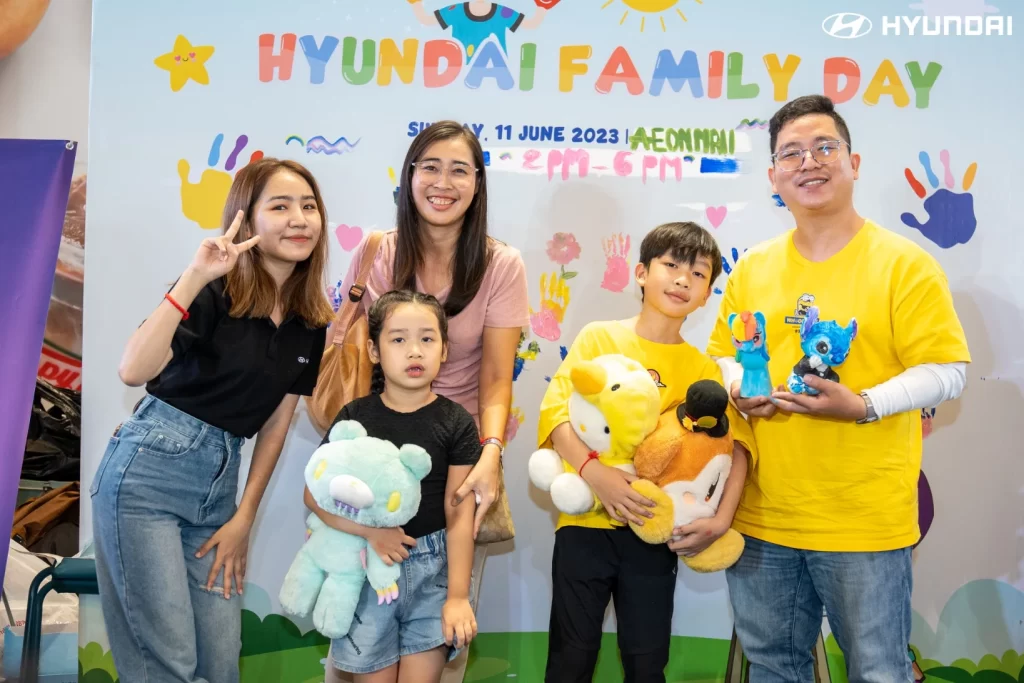 Hyundai Family Day at AEON Mall Phnom Penh on 11 June 2023
Hyundai Family Day Family time offers many benefits, including building confidence, creating a stronger emotional bond between family members, as well as providing an opportunity to have incredible experiences and memories with fun activities such as hand prints, painting, toast decoration, playing games and getting a gift home.
Hyundai Family Day is sure to be a fun and memorable experience for everyone.
Thank you for attending our Hyundai Family Day and having so much fun together at Hyundai roadshow on Sunday, 11 June 2023. See you again!