You need to add a widget, row, or prebuilt layout before you'll see anything here. 🙂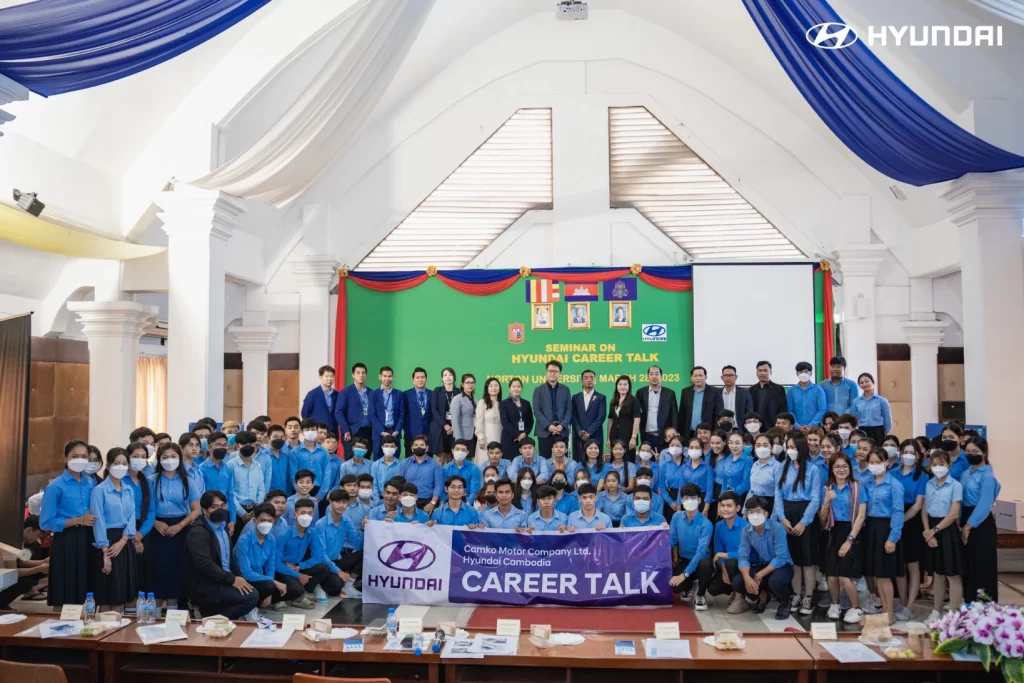 Hyundai Career Talk at Norton University on 28 March 2023
Career is a very important thing in one's life. Whatever career path you choose to follow, it will impact your life greatly. Therefore, it is extremely important to choose the correct career path.
Hyundai Cambodia conducted a the Career Talk and Campus Visit which aims to shared Tips on How to Choose the Right Career to 300 over students from different colleges of Norton University last 28th March 2023.
Hosted by the Hyundai Career Speaker Ms. Angelie Miranda (HR & Admin Manager of Hyundai Cambodia) with participation of Mr. Brian Ko (CEO & President of Camko Motor Company Ltd.) and Top Managements.