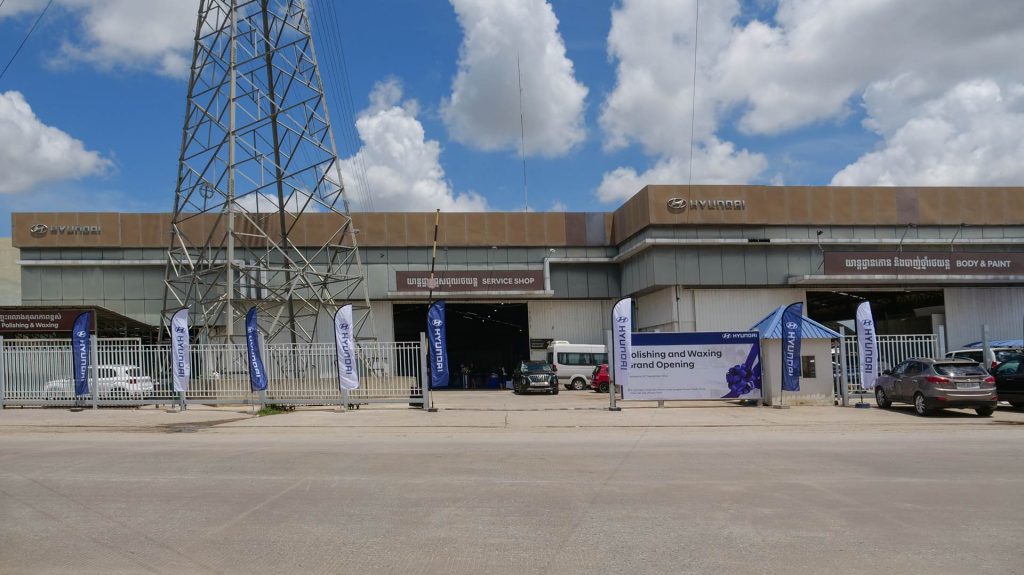 PHNOM PENH, Sep. 07, 2022 – Hyundai Cambodia under Camko Motor Company Ltd. announced today the grand opening of its new line of business polishing and waxing at the SenSok Service center.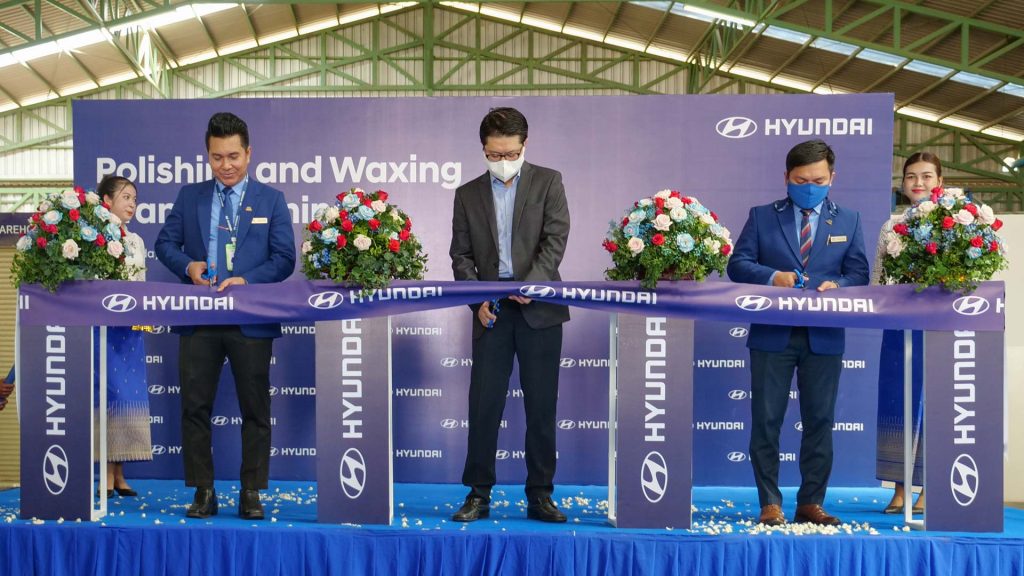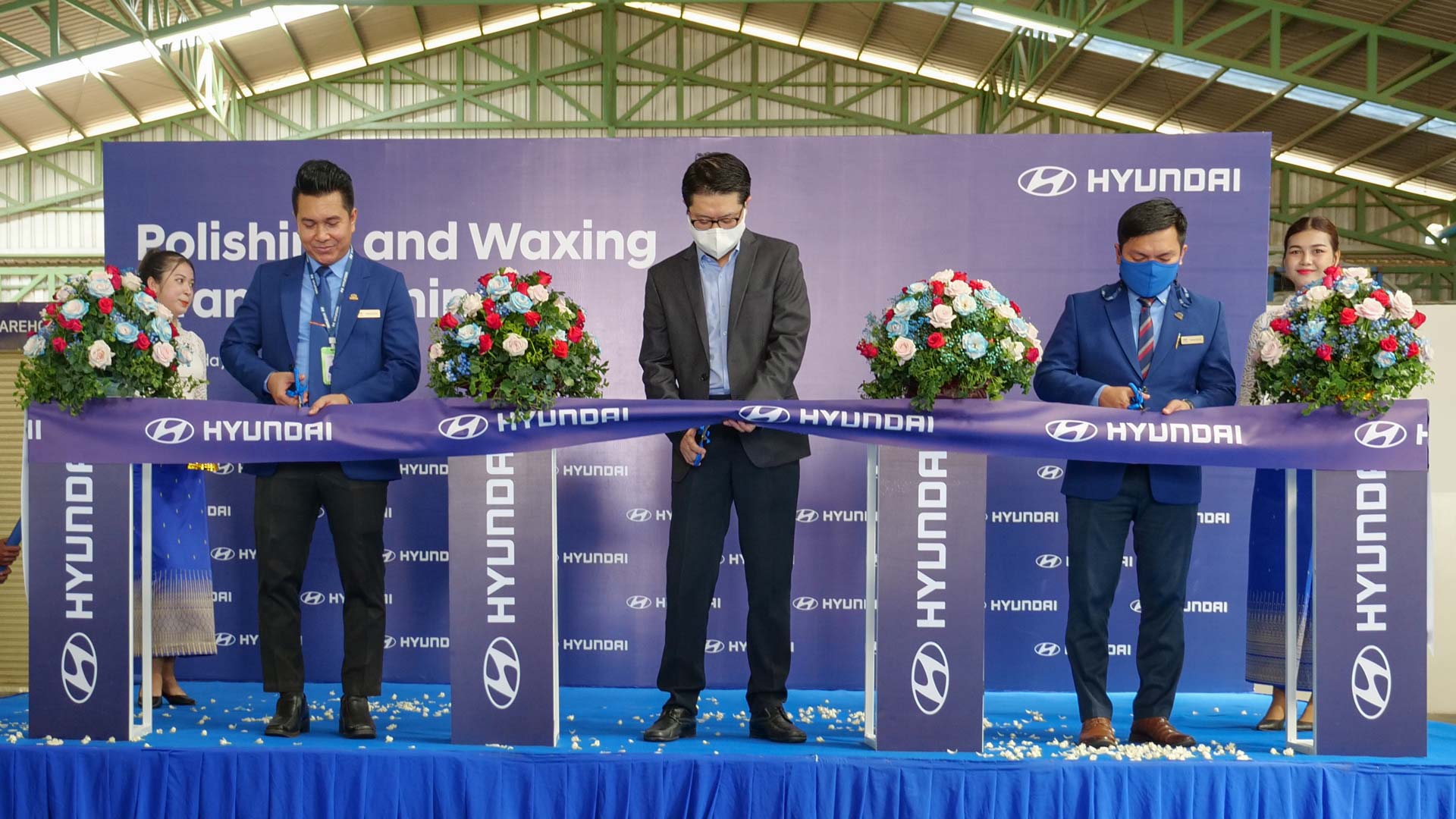 Opened in 2016 the Hyundai Cambodia Service Center at Sensok started operations to accommodate and keep up with the fast growing sales output of Hyundai Cambodia. This service center is large enough to handle everything from regular Hyundai Sedans to Hyundai SUVs and commercial vehicles (trucks)
The addition of a Premium Polishing and Waxing service greatly compliments existing services of the service center like the painting and denting which are open for any make and model.
There are currently 2 packages available for this new service. Clients can choose between Package A: Polishing and Waxing and Package B: Interior Dry Wash, or do both. This service is available for all private vehicles from small compact sedan cars up to large vans and mpvs like the Staria.
– End –