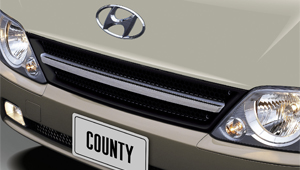 Front Bumper and Fog Lamp
A large and sturdy front bumper adds a muscular note to the elegant body styling theme while the built-in fog lamps provide additional illumination for greater safety in rain and fog.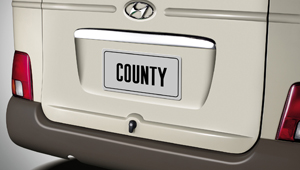 Rear Bumper
One piece-type steel bumper is gently rounded around the edges for a soft look that matches the overall design theme.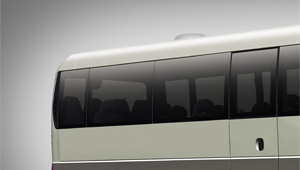 Fixed Type Side Glass
Fixed type side glass not only enhances the overall elegance but offers improved visibility. (Optional)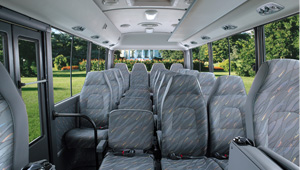 Roomy Cabin
For greater passenger comfort, the cabin is now wider and taller to provide best in-class comfort and convenience.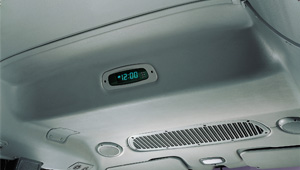 Full- Formed Headliner
The County headliner borrows passenger car technology to create a full formed, elegantly contoured surface which enhances interior elegance. (Package option with A/con)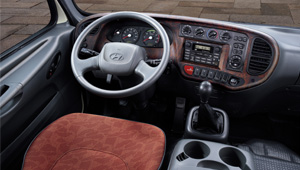 Instrument Panel
Logically organized gauges and controls provide the ultimate in driving convenience.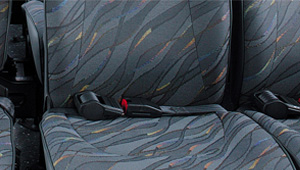 Passenger Seat Safety Belts
Featuring a new and improved design, these seat belts are essential safety features and are provided as standard equipment.(option on the standard model)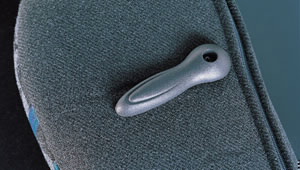 Lumbar Support
An option on the DLX, lumbar support greatly reduces driver fatigue on long trips.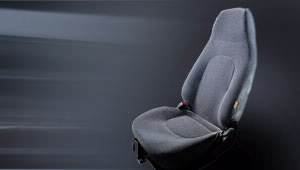 Bucket-Type Driver Seat
Providing excellent thigh and lower back support, this fully adjustable seat provides a cradle of comfort and is effective in helping keep the driver alert.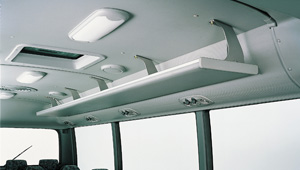 Overhead Shelves
Neatly styled overhead shelves provide a handy place for passengers to stow away their belongings.(Available with A/con package option on the Deluxe model.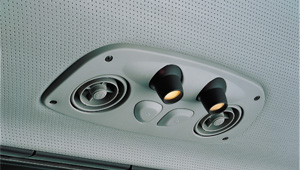 Air Conditioning Louvers and Reading Lamps
Louvers are installed over each passenger seat and can be aimed precisely. Ducts are now larger for improved air flow. Powerful reading lamps make for comfortable, relaxed travel. (Available with A/Con package option in the Deluxe model)
Electric Ventilator
The electric fan improves cabin ventilation and comes with the air conditioning package option.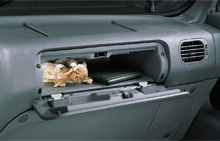 Glove Box
The spacious glove box is located in front of the co-driver seat and provides a handy storage space for personal items and travel essentials.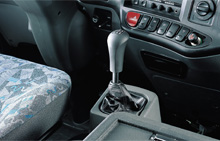 Gear Box
Using cable linkages, gear shifts now require a shorter stroke and reduced effort for the greater convenience and comfort of the driver.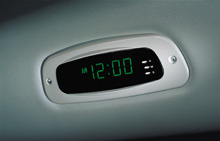 Digital Clock
Its overhead location lets everyone see the time. (Package option with A/Con)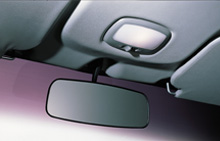 Rear View Mirror & Overhead Lamp
While a console in the roof serves some map-reading lights for convenient, wide inside rear view mirror enhances safe driving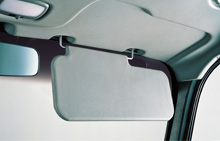 Sunvisor
Driver and passenger sun visors block out the sun for safer, more confident driving. (Driver: Standard. Passenger: Option)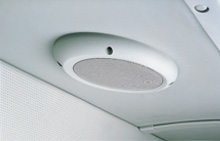 Speakers
High fidelity 5.25-inch speakers deliver concert hall-like acoustics for your listening pleasure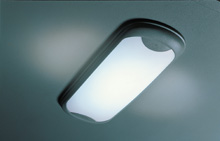 Fluorescent Lamp
Passengers will appreciate the bright illumination provided by the fluorescent lamp. (Standard on Super model)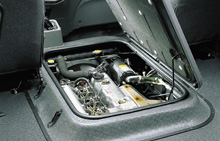 Engine Bay
Electro static immersion system guarantees 100 percent coverage for greater resistance against rust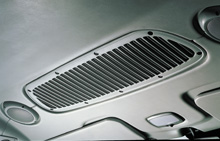 Free-Flow Ventilator
The free-flow ventilator circulates a steady stream of air throughout the cabin for the greater comfort of the passengers and driver.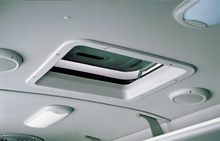 Roof Ventilator
Centrally located roof ventilator provides an auxiliary source of fresh air and always comes in handy.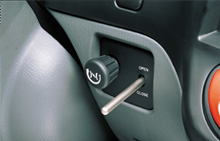 Door Switch
The one touch-type door switch is located at the driver fingertips and is easy to use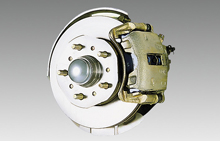 Disc Brakes
For safer stops, Hyundai offers disc brakes which include a pad wear indicator. (Option)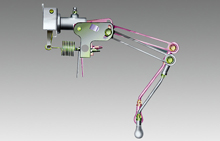 Load Sensing Proportioning Valve
For safer stops, the Load Sensing Proportioning Valve selectively distributes hydraulic brake pressure between the front and rear wheels depending on the distribution of the passenger load. (Deluxe Option)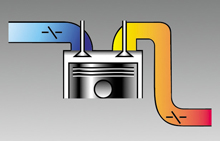 Exhaust Brake
Very effective while braking on steep descents, the engine exhaust brake reduces wear on the wheel brakes. (Deluxe option)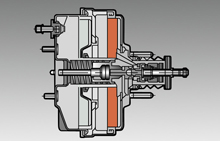 9 +10 Brake Booster
Large size tandem booster provides plenty of hydraulic brake pressure to significantly reduce brake pedal force requirements.